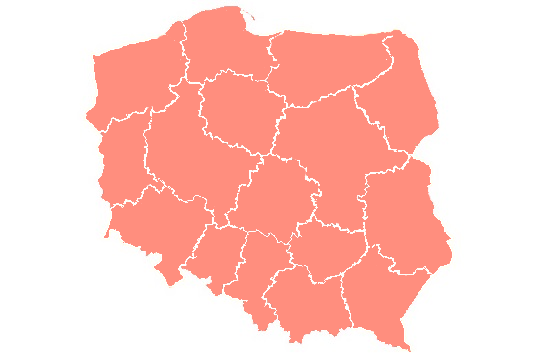 Current regulations announced 

by Polish Government 

 

due to COVID-19

:
Poland announces tightened COVID-19 restrictions from December 28th, 2020
From December 28, restrictions will tighten again. With  most shops closed except groceries, bookshops and newsagents, drug stores and pharmacies. Hotels will close for leisure and business travellers alike. Ski slopes will be closed as well.
Obligatory 10-days quarantine for all travellers passing Polish borders with public means of transport. Exception: already vaccineted persons.    
Other restrictions, introduced before, are still valid. A new announcement will come on January 17th, 2021. 
For more information please follow https://www.gov.pl/web/coronavirus/temporary-limitations
---

- 
NEW!
 As of 28 November, under a strict sanitary regime, shopping centres and retail parks 
- Hotels are opened just for business guests;

- Museums, cinemas, theatres, galleries – closed;
will open with limited number of customers. 
- SENIOR HOURS - 

f

rom Monday to Friday, from 10:00 to 12:00, only persons over 60 years of age are allowed in shops, drugstores, pharmacies and post offices.On 24 December, shopping hours for senior citizens do not apply.
- 
Hotel restaurants
 - it is allowed to run restaurants in hotels, but only for hotel guests staying for at least one hotel night. It is permissible to run hotel restaurants, but meals are to be delivered for hotel guests to their rooms.
- 
From 28 November parties and meetings organised at homes can be attended by a maximum of 5 people. This limit does not include the person inviting to the party and people who live together with that person.
- 
Fairs, exhibitions, congresses and conferences may be held only online.
Other restrictions still valid:
- Covering the mouth and nose outdoors is mandatory in the whole country! Exceptions: in forests, parks, within green spaces in botanical gardens and at the beach;
- 1.5 meter - minimum distance between pedestrians;
-
 Hotels are opened just for business guests;

- Museums, cinemas, theatres, galleries – closed;
- 
Gastronomy - s
tationary business activity in restaurants is forbidden. It is only possible to 
provide services consisting in preparing and serving food for take-away and delivery.
- There is also a reduction in the number of people allowed in public gatherings up to max 5 people;
- All health resorts closed;
- Fitness centres and water parks closed;
- The number of people in the public transportation is reduced to 50% seats or 30% of all travellers;
- 
There are new rules concerning
 quarantine and home isolation. 
This restriction applies to persons who
:
are crossing the border of the Republic of Poland which constitutes the external border of the EU,

had direct contact with persons infected (or potentially infected) with the coronavirus,

have been referred for a COVID-19 test by a primary or night care physician.